Special Needs Dentistry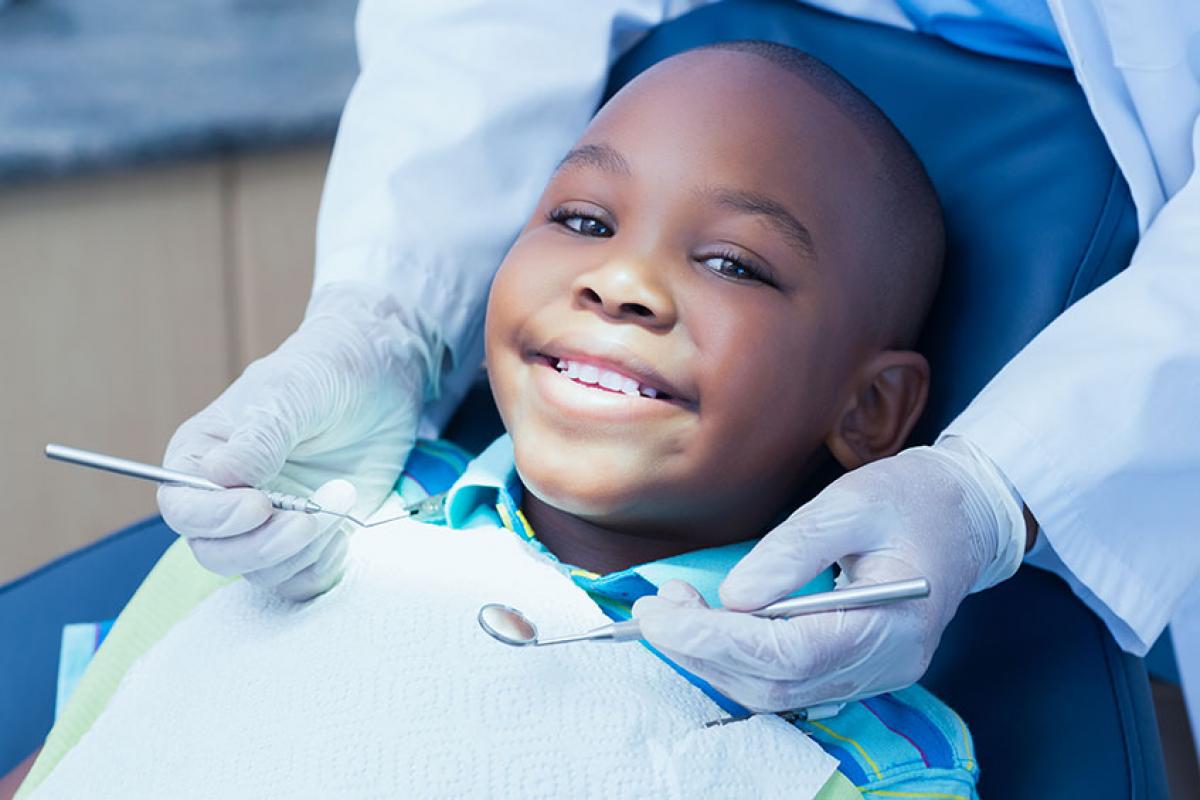 Ensuring Beautiful Smiles for Incredible Kids
Children with special needs often face major dental care issues. Medications and medical conditions may compromise the health of their teeth. Physical and developmental disabilities can make daily dental hygiene and regular dentist visits extremely challenging.
Treating these unique dental issues requires the skill and compassion of a pediatric dentist experienced in special needs care along with the latest dental technology. But finding such a resource in Illinois, especially one that accepts Medicaid, is nearly impossible - until now!
The Special Needs Dental Program, a collaboration between the Southern Illinois University School of Dental Medicine (SIU/SDM), SIHF Healthcare and Touchette Regional Hospital, provides an affordable dental care option for families with no place else to turn.
The Special Needs Dental Program is funded in part by a grant from the Illinois Children's Healthcare Foundation.
Who We Treat
Every child is different; therefore no treatment is the same. The Special Needs Dental Program works with families and evaluates each child individually to discover the options that work best for his or her disability with the least amount of emotional stress. Our dental team is experienced serving children with:
Cerebral palsy
Down syndrome
Autism
ADHD & other neurological disorders
Genetic Syndromes
Our Services
The Special Needs Dental Program provides preventative and restorative dental care, including the treatment of cavities and extractions. All dentists are trained in treating children with special needs.
Depending on the dental issues, sedation needs and age of the child, care is provided in one of three environments:
No sedation: Dental Services Department at SIHF Healthcare, Granite City, Ill.
Minimal to deep sedation: SIU/SDM, Alton, Ill. (for children of any age)
General anesthesia: Touchette Regional Hospital, Centreville, Ill. - treatment is delivered by a Dental Anesthesiologist and Dental Surgeon (for children ages 3-10)
How to Secure Care for Your Child
You or your home dentist can call our Special Needs Patient Advocate at 618-332-5245. The advocate will listen to your concerns and guide you to the best path for treatment. All children will be seen first by a SIHF dentist for an initial evaluation and treatment.
SIHF offers pediatric dental services at four locations across Southern Illinois.
Our Dentists
Dr. Gary Lindsay, Dentist

Dr. Lindsay is the Dentistry Program Chair for SIHF Healthcare. He practices out of the SIHF Healthcare location in Granite City, IL and specializes in in-office preventative and restorative care for patients with autism, cerebral palsy and other special needs.