Orthopedics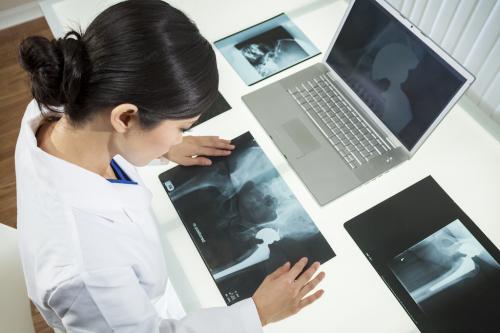 A medical specialty used in the treatment of illnesses and injuries that affect bones and muscles.
If you are experiencing any type of pain in your ankles, knees, hips, shoulders, you should consider seeing an orthopaedic surgeon. Symptoms may include any of the following:
Difficulty using your arms or legs to perform daily functions (e.g., walking up the stairs or carrying grocery bags)
Pain in muscles, tendons, or joints that persists for more than a few days
Joint pain that becomes more intense during periods of rest
Swelling or bruising around the joint or the location of an injury
Limited range of motion, such as an inability to straighten the back
Joint deformity
Signs of joint or deep tissue infection including heat, inflammation, fever, and/or redness
Any unusual symptoms in a region of musculoskeletal pain.
Our Orthopaedic Surgeons are located at Archview Medical Center, 2071 Goose Lake Road in Sauget just off Interstate 255.
Our Orthopaedic Surgeons:
For more information, please call us at 618.857.2700.