Transportation Services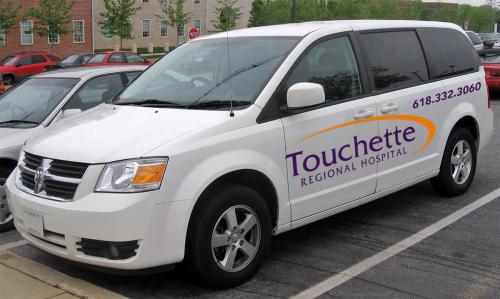 Transportation is readily available at no cost to patients who need a way to and from medical appointments and health education programs. With a fleet of vehicles, this program has increased patient well-being by providing transportation to wellness visits and education sessions.
Free transportation services are available for non-emergency, ambulatory and wheelchair-bound patients, Monday through Friday (excluding holidays).
With a fleet of ADA* compliant vehicles, this first-of-its-kind program supports patient well-being by ensuring everyone in St. Clair and Madison counties has access to quality healthcare.
Our service area includes:
Alorton
Belleville
Brooklyn
Cahokia
Caseyville
Centreville
Collinsville
Dupo
East Carondelet
East St. Louis
Fairmont City
Fairview Heights
Granite City
Madison
O'Fallon
Sauget
Shiloh
Swansea
Venice
Washington Park
Scheduling Transportation
Transportation requests must be submitted through your provider three days prior to the date of service. Individual patient requests will not be accepted. To schedule your free ride, please have your provider contact Touchette Transportation Services at 618.332.5429.
*ADA = Americans with Disabilities Act