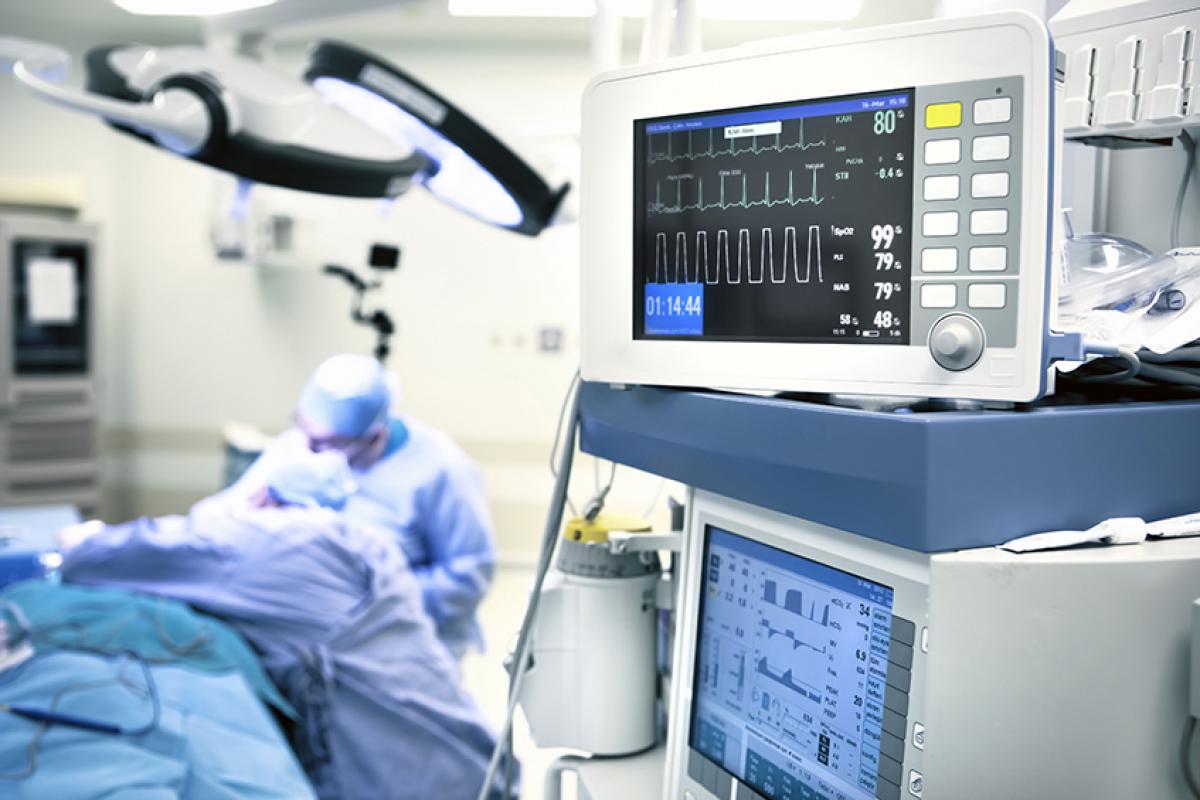 Intensive Care Services at Touchette Regional Hospital
Navigating Your Critical Care Needs
In the Intensive Care Unit (ICU) at Touchette, our purpose is to help adult patients and their families navigate through the critical care experience due to a serious illness, a cardiovascular, neurological or medical condition, or following a surgical procedure.
In the ICU, patients who need a higher level of treatment benefit from close observation and constant monitoring to prevent or minimize the risk of serious complications. Recent surveys conducted by Medicare indicate that our ICU has higher patient satisfaction than other area hospitals and is higher than both state and national averages for patient satisfaction.
A Focused and Caring Staff
Our ICU is staffed with qualified nursing personnel who are trained in critical care management. We work closely with a variety of specialists, including pulmonologists, cardiologists, nephrologists, gastroenterologists, internal medicine providers, and general surgeons, to ensure an integrated and focused plan of care.
A stay in the ICU can be frightening for patients and family alike. That's why we keep you informed about any major changes that develop, share the next steps in treatment and discuss the procedures and tests you or your loved one needs. We encourage you to ask questions so you fully understand the plan of care.
A Safe and Comfortable Environment
Our ICU has been completely renovated with eight critical care beds. A state-of-the-art Cardiac Monitoring System allows continuous monitoring from the moment the patient enters the Emergency Department and throughout their stay in the ICU.
Each critical care room includes lighting, flooring, and finishes that create a more healing environment. This configuration also enhances the nurse's ability to continuously observe patients and maintain a cohesive, trusting relationship among nurses, patients, family members, and visitors.
Spiritual Services
Spiritual Services are available to meet the emotional and spiritual needs of our patients and their family members.
Visiting Hours
Our visiting hours are from 10 a.m. to 8 p.m. Visitors are allowed every two hours on the even hour.
To help reduce the risk of infection, we ask that you wash your hands when entering and leaving. Sometimes when patients are admitted to the ICU, we need to take extra steps to prevent infection. These steps may include "isolation." Isolation rooms have a brightly colored sign on the door to inform those entering the room to check with the nurse for additional instructions.
Unfortunately, fresh flowers and gifts, such as stuffed toys and balloons, are not permitted in the ICU. They may carry bacteria, which can increase the risk of infection. For more information, call 618.332.5497.