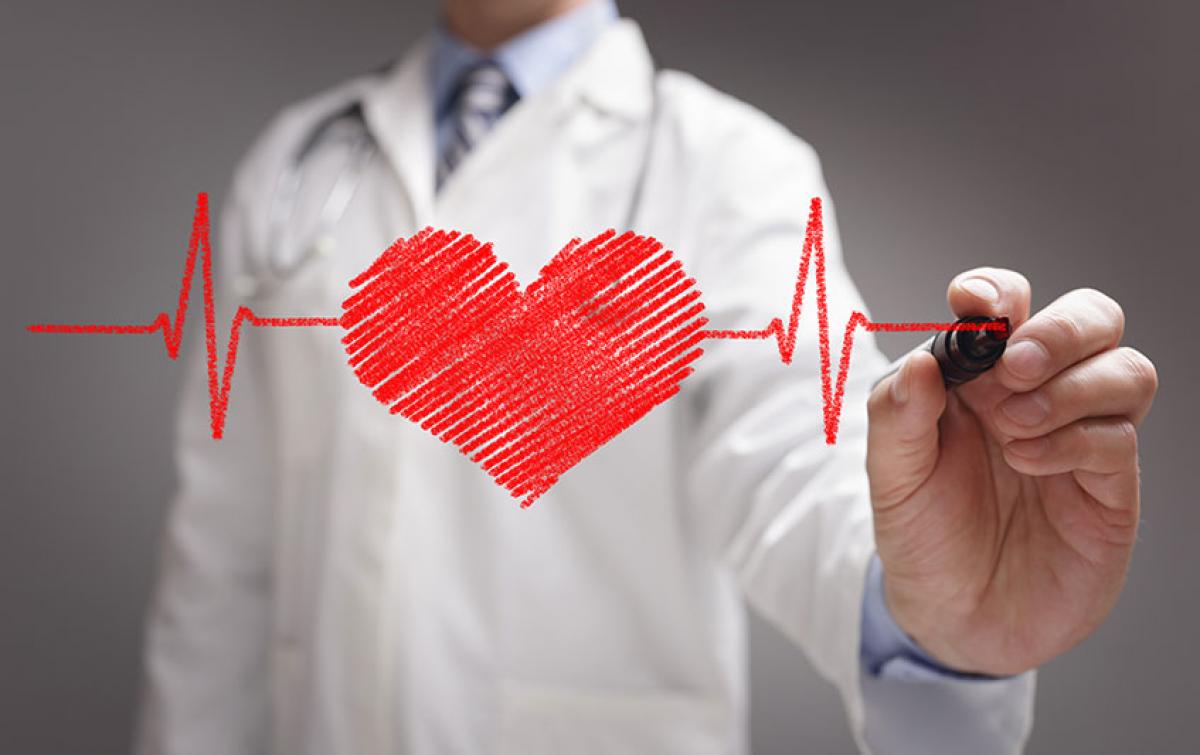 Cardiopulmonary Services
Care for a Healthier Heart and Lungs
The Cardiopulmonary Department provides a broad range of diagnostic and therapeutic services for neurological, respiratory and cardiology needs on both an inpatient and outpatient basis. Through our testing, we can identify any health problems associated with your heart and lungs to provide care for a variety of conditions. These can include asthma, pneumonia, chronic obstructive pulmonary disease (COPD), RSV or respiratory failure.
Our qualified therapists are highly experienced and available 24 hours a day, 7 days a week. A physician is always available for direct orders of medication as well as treatment.
All outpatient testing requires a physician referral and must be scheduled with the Cardiopulmonary Department. We are open Monday - Friday from 7 a.m. to 5 p.m. for scheduling. To learn more, call 618.332.5212.
Our Diagnostic Services
Cardiopulmonary provides a variety of key diagnostic tests and procedures:
Electroencephalography (EEG) is a test that detects electrical activity in your brain using small metal discs attached to your scalp. It diagnoses conditions such as seizures, brain tumors, headaches, and epilepsy.
Electrocardiogram (EKG) is a test that checks for problems with the electrical activity of your heart. It is often used to identify coronary heart disease or an irregular heartbeat.

EKG is a service provided twenty-four hrs seven days a week, with physicians order.

Respiratory Therapy specializes in the assessment and treatment of respiratory and cardiovascular diseases and conditions. These include chronic lung problems (i.e. asthma or bronchitis) and more acute problems stemming from other conditions such as heart attacks, stroke, trauma and complications at birth.
Pulmonary Function Test (PFT) is one of a number of tests used to determine the ability of the lungs to exchange oxygen and carbon dioxide. It is often used to treat asthma and COPD.

Cardio currently offers technological improvements with whole-body plethysmography. Whole-body plethysmography includes physiological evaluation of respiratory mechanical limitations and diagnostic clinical testing.

Echocardiography (ECHO) is a noninvasive test that uses ultrasound to produce images of the heart and show movement of blood throughout the organ.

The current ultrasound system delivers the most powerful and versatile cardiology program. The system delivers uniformity throughout the images at all depths to display cardiac structures, motion/blood flow.

Holter monitor is a portable heart monitor that is worn around the neck or waist for a prescribed period of time, typically 24 hours, to diagnose an irregular heartbeat.
Outpatient stress testing is a widely used heart screening test that measures the effect of stress on your heart's function.
Arterial Blood Gases (ABG) samples the blood levels of oxygen and carbon dioxide within the arteries. It can detect conditions such as kidney failure, diabetes, and hemorrhage.
Our Cardiopulmonary Services give you direct access to cutting-edge diagnostic technology as well as a caring team on your side who can diagnose and treat any heart or lung condition that may be affecting your health.