Medical Specialists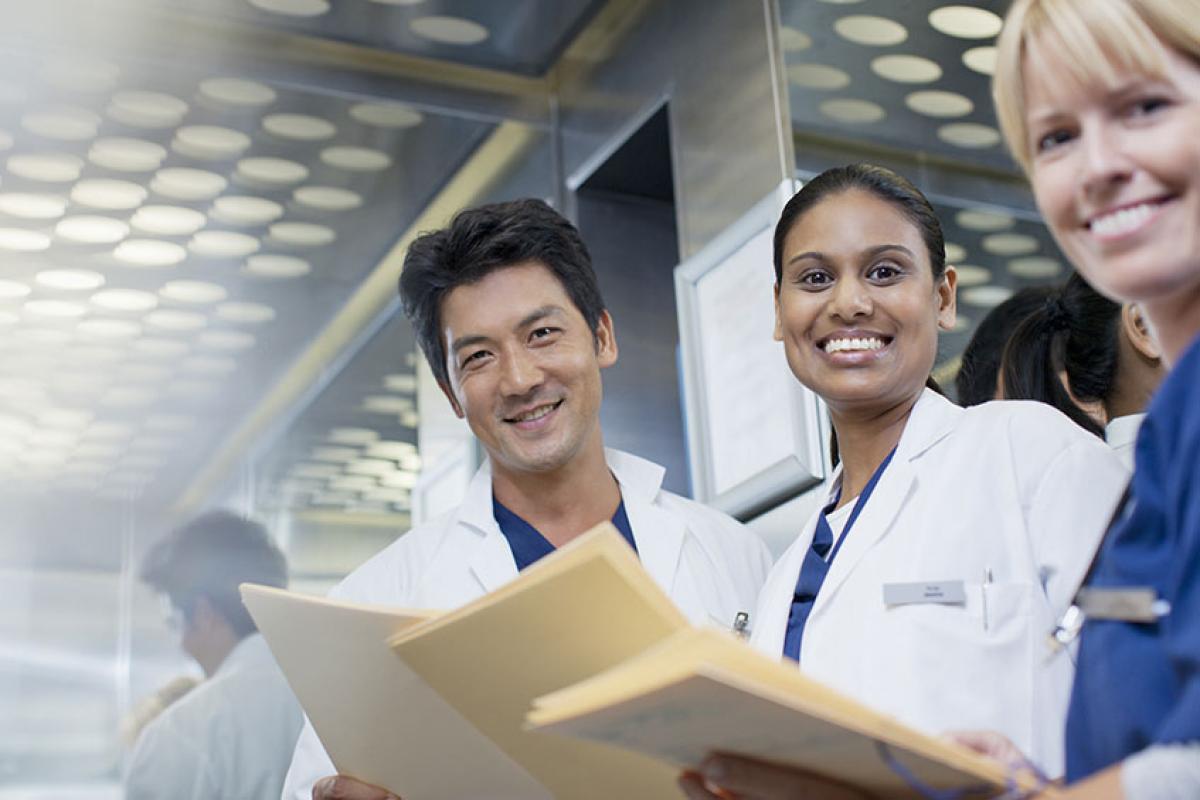 An Integrated Approach to Specialty Care in the Metro East
Our Medical Specialists are physicians committed to providing quality healthcare to patients ages 18 and older within our service area. They focus on patients who have been seen by their Primary Care Physician (PCP) and received a referral for further evaluation, testing and specialized care.
Our specialists are located at Archview Medical Center, 2071 Goose Lake Road in Sauget, which is located off Interstate 255 in St. Clair County. Our staff includes physicians credentialed in numerous insurance plans, RNs, medical assistants, and clinical service representatives, as well as licensed physician assistants and certified nurse practitioners who are concerned with your needs and can help you navigate through the healthcare system.
For more information, please call us at 618.857.2700.
Our Healthcare Specialties
Our medical specialists provide a variety of integrated services in one convenient location:
Cardiology - Manages heart disorders through the diagnosis and medical treatment of congenital heart defects, coronary artery disease, and heart failure.
Gastroenterology - Deals with the digestive system and its disorders, focusing on the gastrointestinal tract.
General Surgery - Focuses on abdominal organs and intestines - which include the esophagus, stomach, small bowel, colon, liver, pancreas, gallbladder, bile ducts, and often the thyroid gland. Our General Surgeon is also an expert in diseases of the breast including breast cancer.
Nephrology - Encompasses care for diseases related to the kidney.
Neurology - Deals with disorders of the nervous system, specifically the diagnosis and medical treatment of all categories of disease involving the nervous systems.
Orthopedics - Used in the treatment of illnesses and injuries that affect bones and muscles. Our Orthopedic Surgeon specializes in hip and knee replacements for arthritis as well as fracture fixation.
Otolaryngology (Ear, Nose, and Throat - ENT) - Specializes in the diagnosis and treatment of ear, nose, throat, and head and neck disorders.
Ophthalmology - Deals with the anatomy, physiology, and diseases of the eye. Our ophthalmologists specialize in the care of diabetic patients as well as provide vision screenings for school physicals.
Podiatry - Deals with the diagnosis, treatment, and prevention of diseases of the human foot.
Pulmonology - Treats diseases of the respiratory tract and symptoms of respiratory disease.
Urology - Focuses on the urinary tracts of both males and females, and on the reproductive systems of males.
Common Questions About Medical Specialists
What is a referral and why is it needed?
Due to the complexity of your condition, a "referral" is required from your primary care physician (PCP). Many insurance plans require a referral before services can be provided so payment can be submitted to our specialists. Your PCP can verify if a referral is required.
Is there a co-pay or charge for my visit?
Co-pays are determined by your health plan. All co-pays are required to be paid at the time of your visit. Co-pays are not billed. Please contact your health plan for more information.
I don't have insurance or the money to pay. How can I be seen?
Patients can apply for our financial assistance program depending on financial need. A co-pay is required for each visit, and some services may not qualify under the program.
Do you offer transportation?
Yes, transportation services through Touchette are available to patients within our service area. The program is free for patients who need rides to medical appointments, wellness visits, and health education programs.