Urology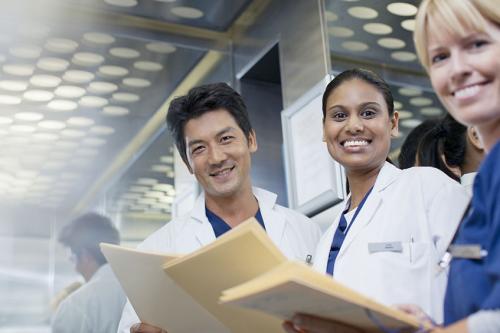 A medical specialty focusing on the function and disorders of the urinary system in both men and women.
Urologists can also diagnose and treat matters involving the reproductive system in men.
The urology services offered through Touchette Regional Hospital are comprehensive in nature and can help if you are experiencing urologic conditions that cause you discomfort such as painful urination, poor bladder control, or even pain in the groin area.
Patients can be seen if they need medical treatment for conditions that affect the bladder, urethra, ureters, kidneys, or adrenal glands, such as:
Bladder infections
Bladder prolapse (in women)
Cancers of the bladder, kidneys, and adrenal glands
Interstitial cystitis (painful bladder syndrome)
Overactive bladder
Kidney pain, infection, diseases and stones
Urinary incontinence
Urinary tract infections
Infertility (in men)
Prostatitis (in men)
Varicoceles (in men)
If you're noticing anything unusual with your urinary and/or reproductive tracts*(men only), make an appointment with your doctor or call for an appointment to come see us.
Our Urologists are located at Archview Medical Center, 2071 Goose Lake Road in Sauget just off Interstate 255.
Our Urologists:
For more information, please call us at 618.857.2700.