Nephrology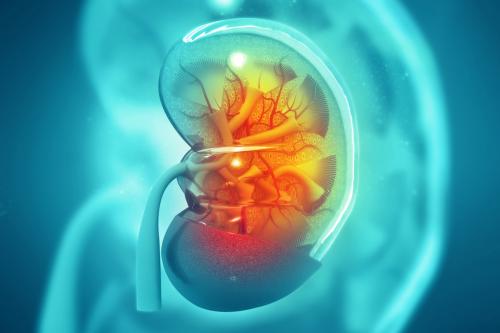 A medical specialty focusing on overall kidney health and abnormalities.
Kidney specialists close to home!
The kidneys are crucial to our health. They serve as filters for the body, removing waste and excess fluid from the blood, maintain your body's electrolyte balance, and release hormones with functions such as managing blood pressure.
The nephrology services offered through Touchette Regional Hospital encompass diagnosing causes and levels of kidney failure, injuries, infections, and stones.
Call 618.857.2700 to make an appointment.
We serve patients throughout the Metro East at Archview Medical Center.
Archview Medical Center
2071 Goose Lake Road
Sauget, IL 62206
Some common kidney conditions we treat are:
Acute kidney disease
Chronic renal failure
Kidney infections
Polycystic kidney disease
Blood and urine tests ordered by your doctor will help assess your kidney function. If further evaluation or testing is needed make an appointment to come see us.
Our Nephrologists:
Rashid Dalal, MD
Meher Mallick, MD
Ahsan Usman, MD
For more information, please call us at 618.857.2700.