Nephrology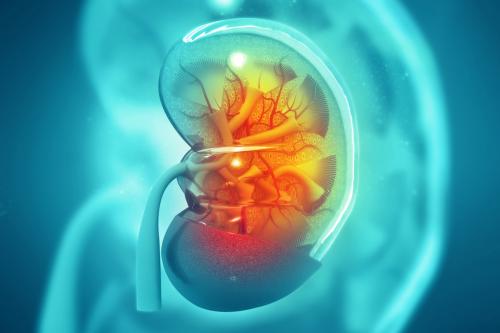 A medical specialty focusing on overall kidney health and abnormalities.
The kidneys remove waste and excess fluid from the blood, maintain your body's electrolyte balance, and release hormones with functions such as managing blood pressure.
The nephrology services offered through Touchette Regional Hospital encompass diagnosing causes and levels of kidney failure, injuries, infections, and stones.
Most of the time, patients are referred to our nephrologists by their primary care provider if they need medical treatment due to symptoms of kidney disease or other conditions, such as:
Acute kidney disease
Chronic renal failure
Kidney infections
Polycystic kidney disease
At Touchette Regional Hospital, we employ nephrologists that are credentialed in numerous health plans. The physicians, RNs, medical assistants, and clinical service representatives, as well as licensed physician assistants and certified nurse practitioners are proud to offer exceptional care tailored to your needs.
Blood and urine tests ordered by your doctor will help assess your kidney function. If a referral to a specialist is needed, ask for a one to come see us.
Our Nephrologists are located at Archview Medical Center, 2071 Goose Lake Road in Sauget just off Interstate 255 in St. Clair County.
Our Nephrologists:
For more information, please call us at 618.857.2700.