News & Events
New ENT Joins Touchette Regional Hospital in Centreville
June 7, 2018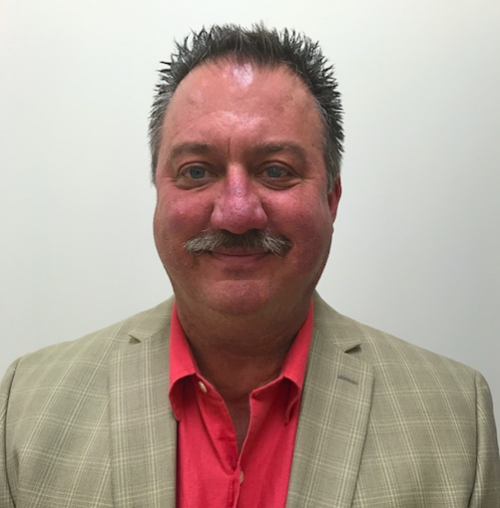 Touchette Regional Hospital (TRH) is pleased to announce that ear, nose and throat (ENT) doctor Paul Burk, DO has joined its staff at 5900 Bond Avenue, Centreville, Ill. Dr. Burk has nearly 40-years of experience that includes but is not limited to facial plastic and reconstructive surgery, as well as head and neck surgery.
"I am thrilled at the opportunity to work for and represent Touchette Regional Hospital," said Dr. Burk. "This organization's mission for providing integrated healthcare needs through direct care, education and compassion align with the fundamentals I strive for. Touchette and I share the same passion for delivering comprehensive health services to those who rely on us. I am looking forward to working with healthcare professionals whose drive is to make a difference in the lives of those we serve."
Dr. Burk attended and graduated from Medical School at A.T. Still University of Health Sciences in Kirksville, Missouri. He completed his Osteopathic Internship at South Bend Osteopathic Hospital in South Bend, Indiana and his residency in Otorhinolaryngology and Oro/Facial Plastic Surgery at John F. Kennedy Memorial Hospital in New Jersey. He also has extensive teaching experience in a number of ancillary medical services.
"The staff at Touchette could not be more pleased to have Dr. Burk join our team of medical professionals," said Sulbrena Day, RN, PhD., Chief Operating Officer of TRH. "In working for Touchette, we strive to select individuals that will fulfill the integrated healthcare needs of those we serve through direct care, education and compassion. We are certain Dr. Burk will excel in these areas through his aptitude and professional performance in this field."
Dr. Burk is currently seeing patients at TRH in Centreville and the Medical Specialists office in Sauget, Ill. Appointments may be scheduled by calling 618-857-2700.
###
About Touchette Regional Hospital
Touchette Regional Hospital is a 137-bed facility that has proudly served patients throughout Illinois and Missouri since 1955. TRH offers the following services: cardiopulmonary, laboratory, radiology, physical therapy, transportation, 24-hour emergency care, medical/surgical/intensive care as well as a new state-of-the-art Behavior Health and Wellness Center that opened in 2016.Touchette Regional Hospital system consists of its hospital campus as well as Home Care and Medical Specialists Center. Home Care provides in-home nursing and physical/occupational services to recovering disabled, chronically ill or terminally ill persons. The Medical Specialist Center is a multi-specialty group of physicians who are committed to providing quality specialty healthcare to patients in our region. For more information, visit www.touchette.org.