News & Events
Touchette Mammothon Offers All Women Access to Life-Saving Mammograms
September 26, 2016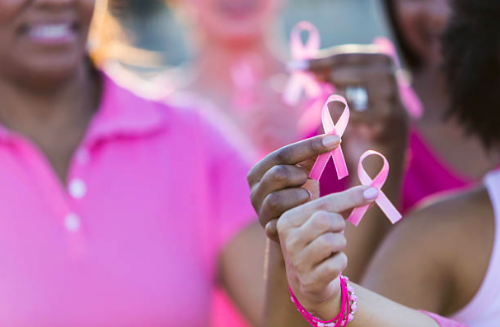 Yearly mammograms are key to protecting a woman's health, but for many Illinois residents without insurance or on limited incomes, these life-saving screenings are often out of reach. Touchette Regional Hospital in Centreville, Ill. is dedicated to ensuring every woman gets the care she needs by sponsoring its 3rd Annual Mammothon Breast Screening Event, October 13-15, 2016.
Screenings will be held at the hospital, located at 5900 Bond Ave., from 7 a.m. to 7 p.m. Thursday and Friday each day and from 7 a.m. to 3 p.m. on Saturday. No one will be turned away due to an inability to pay, and financial assistance is available to women who need help with co-pays or who are uninsured. Appointments for the Mammothon can be scheduled by calling 618-332-6130.
The Mammothon is hosted by Touchette's START NOW Breast Cancer Awareness and Patient Navigator Program. START NOW, which is funded in part by Susan G. Komen –Missouri and Avon Breast Health Crusade, serves women in East St. Louis and surrounding communities. The START NOW team of patient navigators ensures women facing a cancer diagnosis receive quality care, helps guide them through the healthcare system, and serves as their advocates and case managers throughout their battle with the disease – all at no additional cost to patients or their families.
"Each day in Illinois, 25 women are diagnosed with breast cancer," remarked Debra Custer, the START NOW Program Manager & Treatment Navigator at Touchette. "But among minority women and those in lower income communities, the disease is caught in the later stages simply because they don't have access to yearly mammograms. At Touchette, we're dedicated to breaking down barriers to screenings and offering one-on-one support throughout their journey for better health outcomes."