News & Events
START NOW Breast Health Services Program Receives $218,000 Grant from Susan G. Komen® Missouri
April 11, 2016
Southern Illinois Healthcare Foundation (SIHF) is pleased to announce it has received a $218,000 grant from Susan G. Komen® Missouri for its START NOW Breast Health Services Program. START NOW's focus is to increase awareness of the life-saving benefits of early breast cancer detection and increase breast health services to uninsured and underserved women in St. Clair, Madison and Clinton Counties.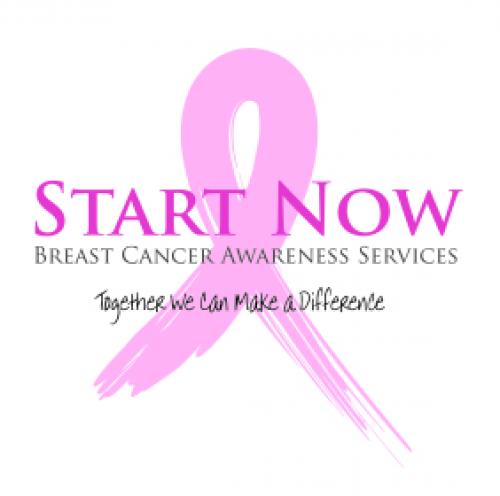 START NOW removes the barriers to quality healthcare by educating women at both SIHF's health centers and its affiliate hospital, Touchette Regional Hospital, and referring them to low-cost or free mammograms and clinical breast exams in their own communities. The dedicated START NOW team provides a complete continuum of care with education, support and navigation of treatment, beginning with outreach through five years of survivorship.
Since 2008, START NOW has reached more than 12,000 women with information about the importance of early breast cancer detection and has referred almost 8,000 women for mammograms and clinical breast exams.
"The continued support of Susan G. Komen Missouri over the past 9 years has allowed us to increase the number of women we are able to serve," said Debra Custer, Program Manager with START NOW. "Thanks to Komen Missouri, we are able to build awareness about breast cancer and to help local women catch it in its earliest stages to improve healthcare outcomes."
Breast cancer is the most common form of cancer in women in the United States. According to the American Cancer Society, 9,570 new cases of breast cancer will be detected in Illinois this year, and 1,650 lives will be lost. While advances have been made in prevention, diagnosis, treatment, and cure, early detection still affords the best opportunity for successful treatment. Programs such as START NOW help ensure that all women, including the poor and medically underserved, have access to early detection information and options.
For more information on START NOW, please call Debra Custer at 618-332-6133.
About Southern Illinois Healthcare Foundation
SIHF operates a network of 28 health centers across nine counties with more than 150 medical providers who deliver comprehensive family and adult services including: Pediatrics, Obstetrics, Primary Care, Dental Services, Behavioral Health, and extensive community outreach programs. As one of the largest Federally Qualified Health Center networks in the country, SIHF is devoted to leading individuals and communities to their healthiest lifestyle regardless of their ability to pay. For more information, visit www.sihf.org.
About Susan G. Komen® Missouri
Susan G. Komen Missouri is an independent, local nonprofit organization dedicated to fighting breast cancer year-round. Komen Missouri's mission is to save lives and end breast cancer forever by empowering people, ensuring quality care for all and energizing science to find the cures. Komen Missouri is dedicated to meeting the breast health needs of the women, men and families in its 38-county Missouri/Illinois service area. Seventy-five percent of the organization's net proceeds stays in the local community to fund breast cancer screening, breast health education and patient navigation and support services. The remaining 25 percent of net proceeds funds global, cutting-edge breast cancer research. Visit www.komenmissouri.org. Call 314.569.3900 (Greater St. Louis office) or 573.445.1905 (Mid-Missouri office). Connect with Komen Missouri on Facebook and Twitter.