General Surgery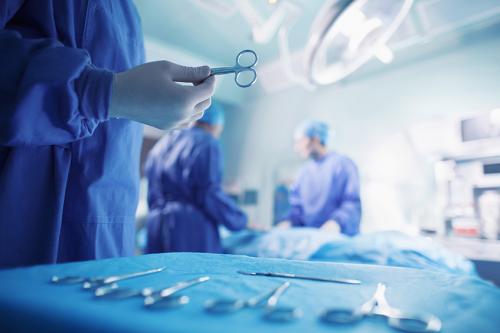 A medical specialty focusing on a wide variety of surgeries for common ailments as well as patient care before, during, and after surgery.
The general surgery services offered through Touchette Regional Hospital focus on abdominal organs and intestines which include: the esophagus, stomach, small bowel, colon, liver, pancreas, gallbladder, bile ducts, and often the thyroid gland.
Patients are referred to our general surgeon by their primary care provider if they need medical treatment due to conditions affecting abdominal organs and intestines, such as:
Appendectomy
Gall Bladder disease
Breast surgery
Thyroid/parathyroid
Hemorrhoids
Inguinal hernia repairs
Umbilical hernias
At Touchette Regional Hospital, we employ a general surgeon that is credentialed in numerous health plans. The physicians, RNs, medical assistants, and clinical service representatives, as well as licensed physician assistants and certified nurse practitioners are proud to offer exceptional care tailored to your needs.
If you develop any medical conditions that concern your abdominal organs, intestines or breast health, make an appointment with your doctor and ask for a referral to come see us.
Our general surgeon is located at Archview Medical Center, 2071 Goose Lake Road in Sauget just off Interstate 255 in St. Clair County.
Our General Surgeon:
For more information, please call us at 618.857.2700.