Infectious Diseases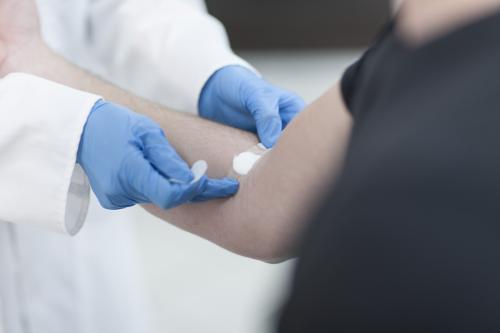 Providing treatment for a medical disorder or illness caused by bacteria.
Infectious Diseases services offered by Touchette Regional Hospital include diagnosis and treatment for infectious diseases caused by pathogens – bacteria, fungi, and parasites that have made their way into the body.
Common infectious diseases include:
Viral infections
Bacterial infections
Fungal infections
Parasitic infections
Transmissible spongiform encephalopathies (TSEs)
Treatment for infectious diseases may vary and is dependent on diagnosis. Some different types of treatment include:
Oral medications
Injection
Creams or drops
IV
If you need treatment for infectious disease, ask your health care provider for a referral to be seen by a Touchette Regional Hospital specialist.
Our Infectious Diseases specialists are located at Archview Medical Center, 2071 Goose Lake Road in Sauget just off Interstate 255.
Our Specialists:
Dr. Vidya Sundareshan
Dr. Mary Francis Chua
Dr. Vidhya Prakash
Dr. Sana Waqar
Dr. Ahmed Khan
Dr. Zainab Alnafoosi
Whitney Ringer, APRN
For more information, please call us at 618.857.2700.
We now offer telehealth at Archview Medical Center, in partnership with SIU Medicine!