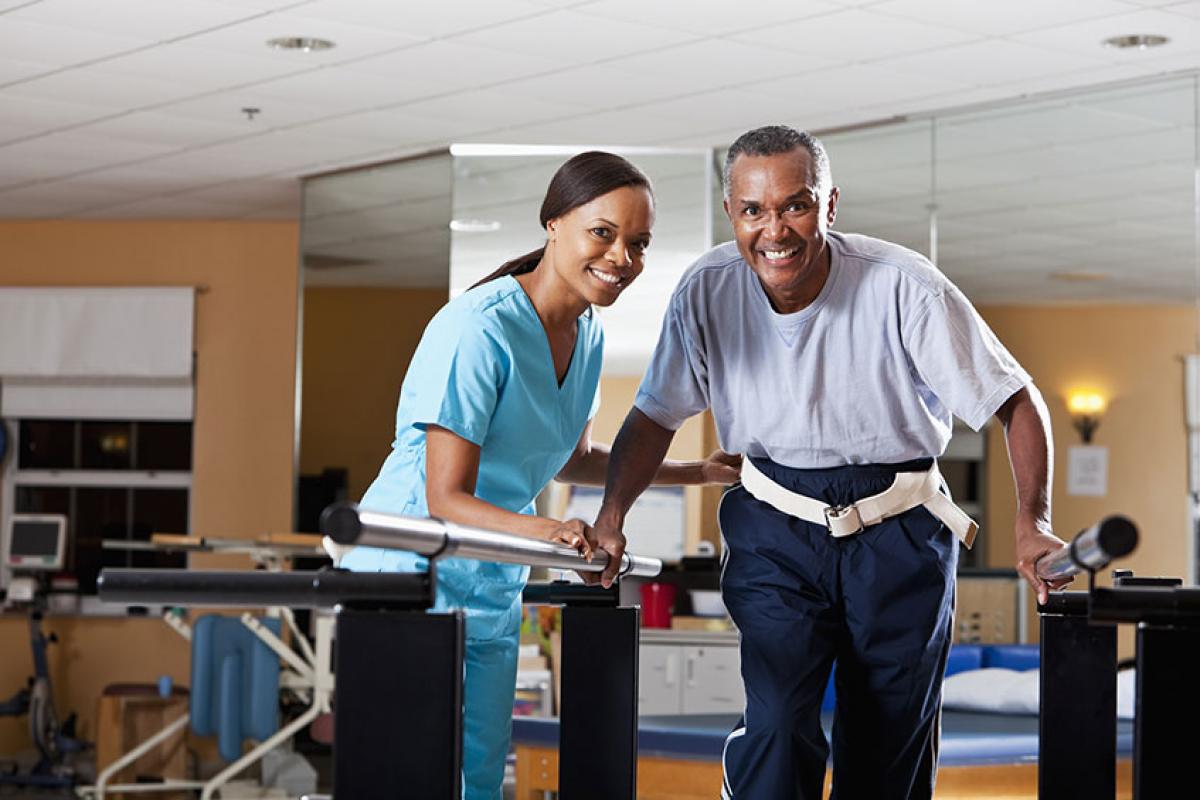 Physical Therapy Services
TRH partners with Professional Therapy Services, Inc., to provide outpatient rehabilitation services at two convenient locations:
Touchette Regional Hospital
5900 Bond Avenue | Centreville, IL 62207
Phone: 618.332.5450
Days & Hours: Monday - Friday | 7:30 a.m. to 4:00 p.m.


Archview Medical Center
2071 Goose Lake Road | Sauget, IL 62206
Phone: 618.337.9461
Days & Hours: Monday - Friday | 7:00 a.m. to 5:00 p.m.
Increase your Mobility and your Quality of Life
Do you have back or joint pain?
Do you have trouble doing the activities you used to do?
Do you have trouble maintaining your balance?
Did you injure yourself during sports or another activity?
Are you recovering after surgery or a recent trip to the hospital?
All of these issues can be managed with physical therapy, often times, with great success.
While every treatment plan is different, most include specific exercises, treatments, and education to improve your lifestyle and overall physical function. Our team of experienced physical therapists and physical therapist assistants will partner with you to achieve your goals.
Do I need a doctor's referral?
Not necessarily. While your doctor may have issued orders for physical therapy, Illinois law now allows direct access by patients for physical therapy. Allowing access to the care you need on your terms.
Will insurance cover my physical therapy?
Our staff will verify that your insurance or worker's compensation will cover your physical therapy.
Call today to schedule an appointment at one of our two locations.