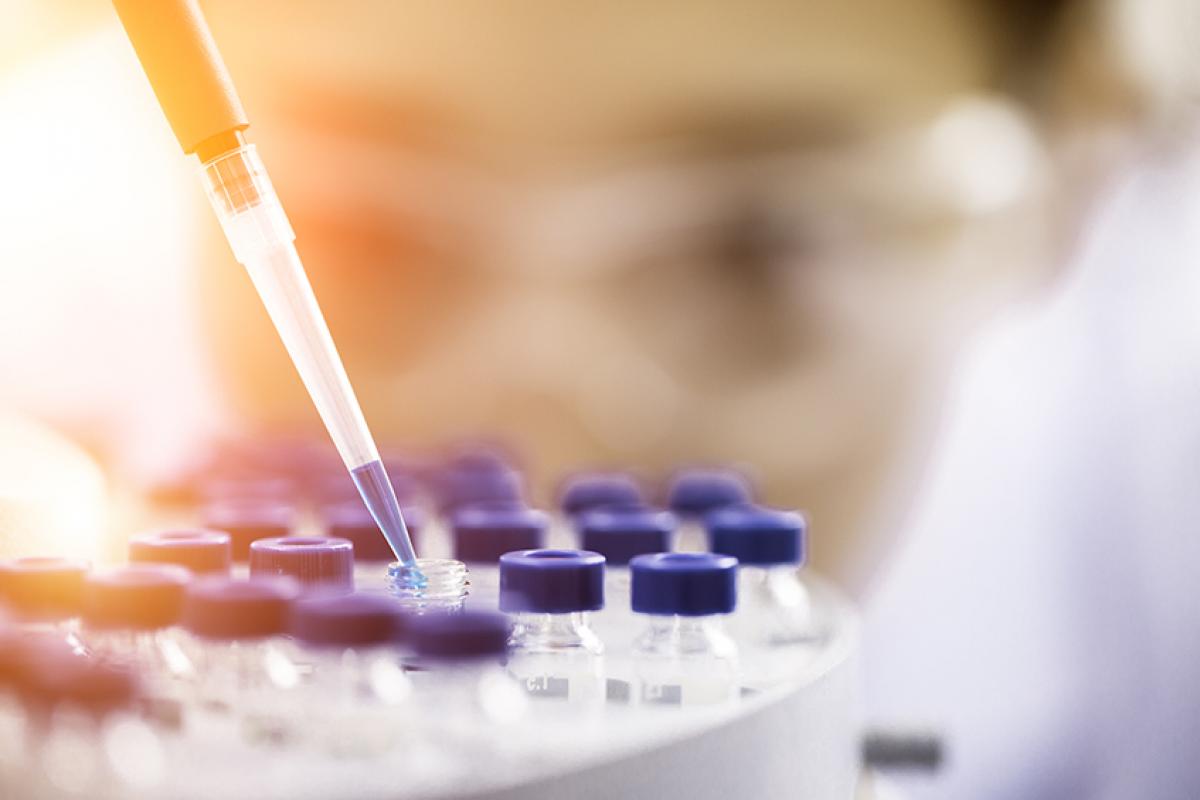 Laboratory Services
Accurate Lab Testing for Better Patient Care
The Laboratory Department at Touchette Regional Hospital is accredited by The Joint Commission (TJC) and provides a professional environment that is patient and physician-focused. The Laboratory is open 24 hours a day, seven days a week, and uses state-of-the-art technology to deliver accurate and timely data for patient diagnosis, treatment, and monitoring of conditions such as diabetes, heart attacks, infections, and cancer. Our services cover:
Chemistry - to monitor organ function by measuring levels such as blood glucose and cholesterol, liver and heart enzymes, and thyroid levels
Hematology - to detect various anemias, infections, or leukemias
Coagulation - to monitor Coumadin therapy and determine the body's clotting ability
Urinalysis - to test urine for infections or abnormalities
Immunology/Serology - to test for infections like the flu, mono, or strep throat
Immunohematology - to type blood and test compatibility for blood transfusions
Microbiology - to screen for bacterial infections and the antibiotics to treat them
Drug Testing - therapeutic and substance abuse
Pathology - to include cytology and histology of surgical or other significant
Based on the type of test ordered by your provider, we can perform it on-site or at our off-site reference lab. All phlebotomists are specially trained to make your test as comfortable and pain-free as possible. Laboratory staff can assist in explaining why some test may be ordered by your provider and answer any questions you may have about the testing process.
The Laboratory Department is located on the first floor of the hospital. Outpatient lab collections are available on a walk-in basis with a provider's order. Specimens are collected Monday - Friday from 7:00 a.m. to 5:00 p.m.
To ask questions about our services, please call us at 618.332.5472.
Why are lab tests performed?
There are a number of reasons your provider may request a lab test for you, please refer to your provider if you have specific questions:
To check for health problems you may be experiencing
To show if a medication is working properly
To help your provider make an accurate and timely diagnosis
To detect conditions which may not have any signals or symptoms
How do I prepare for my lab test?
The majority of laboratory tests require no special preparation.
Please follow your provider's instructions on whether you should eat or drink, avoid certain foods, or stop the use of tobacco products.
Always inform the person drawing your blood if you are allergic to latex (rubber products).
If you have a urine test, first-morning urine samples are preferred.
Remember to drink plenty of water before testing.
What should I do when I arrive at Touchette?
Allow yourself plenty of time to go through patient registration.
Report to the Outpatient Registration Department on the first floor with your physician order, acceptable ID, and insurance or Medical coverage card.
After registering, report to the Laboratory with your physician orders. A laboratory assistant will proceed to collect a specimen from you.
How do I obtain my results?
Please call your provider for your results.
How do I read/understand my results?
Please call your provider for interpretation of your results.
Additional Information
Some tests are performed offsite at a LabCorp facility. LabCorp provides leading-edge medical laboratory tests and services through a national network of primary clinical laboratories and specialized Centers of Excellence. To learn more about LabCorp, visit www.LabCorp.com.