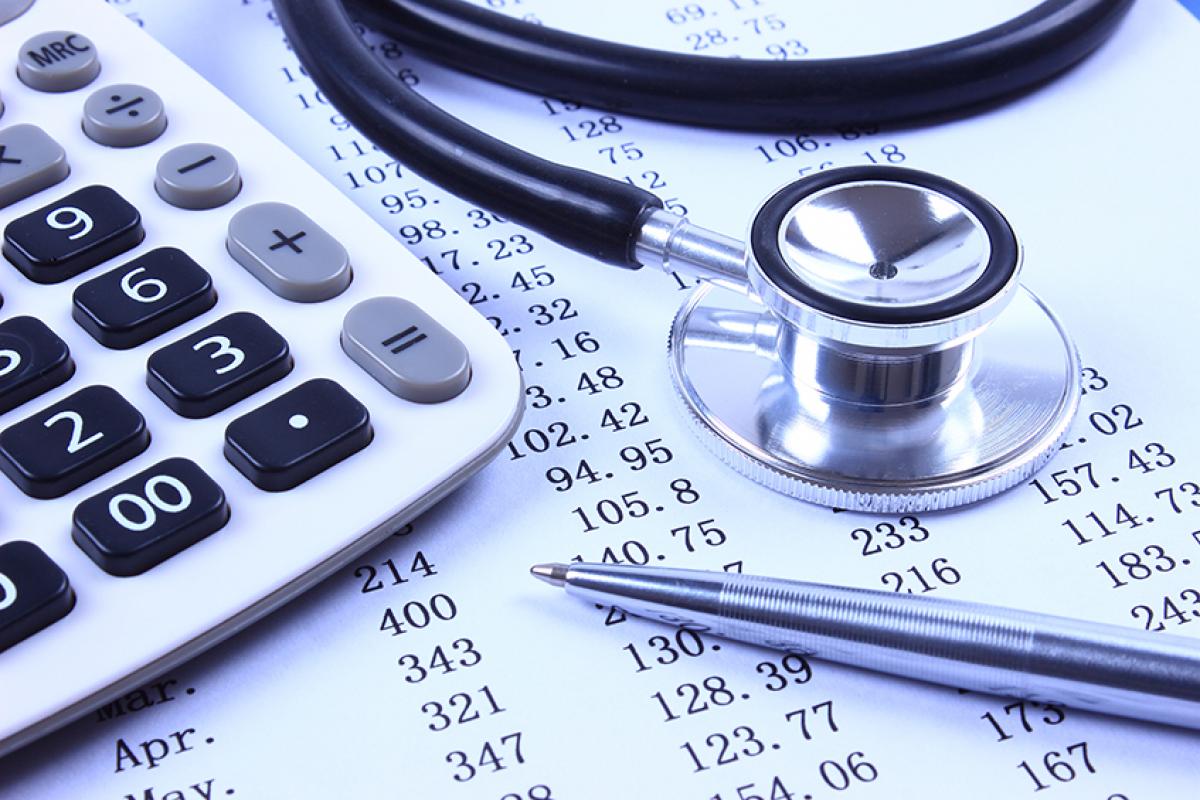 Financial Assistance Information
Plain Language Summary
Updated June 2018
In accordance with federal EMTALA regulations and state law, Touchette Regional Hospital will evaluate all emergency room patients for emergency medical conditions regardless of insurance coverage or the ability of patients to pay. Patients who have no insurance and are presenting for emergent services will be screened for immediate (presumptive) eligibility and may be offered a Financial Application at the time of service. If the patient is unable to accept an application at that time, an application will be mailed to the address on record for the patient. The completed application must be returned within 90 days of the service or discharge.
Patients who do not have medical coverage but request non-emergent hospital services at Touchette Regional Hospital will be reviewed for eligibility under the Hospital's Financial Assistance Policy either prior to the service being received or at the time of service. Determination will be based upon the following criteria:
The patient falls under programs determined to be Presumptive
The patient has completed an application and qualifies based on family poverty levels for the patient's household
The amount of Financial Assistance is granted upon the patient's overall financial situation and any rules and regulations set forth by the federal government or State of Illinois. If a submitted application is unclear or does not provide enough information for Touchette to make a decision for assistance, the patient will be asked to provide further documentation and services may be postponed. Completed applications for Financial Assistance will be reviewed and a decision made within no more than 5 business days.
Patients presenting for non-emergent services and who do not qualify for 100% financial assistance will be expected pay an estimated cost for the service or minimum deposit prior to receiving the non-emergent service payment in accordance with the Hospital Payment Policy. Estimates for services can be requested in accordance with our Pricing Transparency Policy.
Patients who have been approved for Financial Assistance will have to reapply each year. If a patient gets insurance after being approved for Financial Assistance, the patient's insurance will be billed for all eligible services and the patient will be taken off of the approval list for assistance beyond the date the insurance began.
Financial Applications offered by Touchette Regional Hospital will cover medically-necessary services billed by Touchette Regional Hospital. There may be physician fees associated with your visit and may not be eligible for Financial Assistance. When in question, the patient should ask his or her physician if they are covered under Touchette's Financial Assistance Policy. A list of providers is attached as an Addendum to the full policy, which can be found by visiting www.touchette.org.
Patients who have been involved in an auto accident, Worker's Compensation, or other legal case for the visit will not be provided with Financial Assistance. Patients with legal cases that are dropped with no settlement or payment may apply for Financial Assistance for additional consideration.
Patients who have insurance but are left with a balance greater than $200 after insurance has paid (per the patient's Explanation of Benefits) may apply for Financial Assistance to help in covering the deductibles and/or copays. A completed application must be received within 90 days from the patient's insurance payment. No patient will be billed more than amounts generally billed, which is a percentage of total charges.
Applications may be provided in person by the Patient Access Staff in the Outpatient Registration area, Emergency Department, or Physical Therapy at the Archview Medical Center. Applications may also be downloaded from our website at www.touchette.org, emailed, faxed, or mailed to the patient upon request. Additional assistance, information, and applications can be requested by calling Patient Accounting at 618.482.7128 or by emailing PatientAccounting@touchette.org.
Payment Policy
Effective March 1, 2009 / Revised 2018
Outpatient Elective Services
Patients presenting for these services will be responsible on the day of the visit to pay either their insurance co-payment or the non-refundable hospital deposit as set out below if not qualified for 100% Financial Assistance. Whenever possible, patients will be pre-advised of their obligations prior to presenting.
Important:
Any co-payment or non-refundable hospital deposit does not constitute payment in full. Final billing for the remaining costs will be mailed to each patient and/or the responsible party for payment. Outpatient Services may be postponed if the payment requirements cannot be met and are not identified as a stat order.
-- Unscheduled Ancillary Services:
$15 per service
-- Archview Office Visit:
$25 per visit (or co-pay as determined by insurance)
-- Scheduled Recurring Services:
$15 per service
-- Pre-Surgery Ancillary Services:
No Deposit Required
Scheduled Ancillary Services

:

-- Cardio / EKG:
$25

-- Cardio / Echo:
$150

-- Cardio / Stress:
$100

-- Radiology / X-Rays:
$30

-- Radiology / CT's:
$100

-- Radiology / Ultrasounds:
$40

-- Radiology / MRI's:
$450

-- Radiology / Mammograms:
$30
Surgery (as determined by your physician)

:

-- Intensive:
$240 and Anesthesiologist $300

-- Moderate:
$120 and Anesthesiologist $200

-- Low:
$100 and Anesthesiologist $100

-- Very Low (Scopes):
$75
Specialty Services

:

-- Cosmetic Procedures:
7% of Estimated Gross Charges
Emergency Department Services:
Services will be provided prior to a request for payment. After services have been provided, patients may be requested to provide their co-pay or a deposit on the services rendered if they have been determined to not qualify for Financial Assistance. The patient may also be asked to set up a payment arrangement for a future date.
-- Emergency Room:
$100 per visit (or co-pay as determined by insurance)
Policies & Applications

: