News & Events
Touchette Regional Hospital Announces Change in Leadership: Sulbrena Day, Ph.D. Appointed Chief Operating Officer
February 6, 2017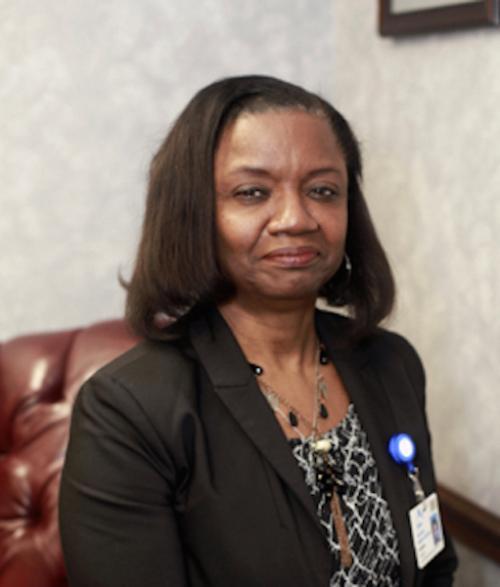 Touchette Regional Hospital (TRH) announced today that Sulbrena Day, Ph.D. has been appointed chief operating officer (COO) of the hospital effective Feb. 1, 2017. Day replaces Thomas Mikkelson, M.D. who has held this key leadership post since 2012. Dr. Mikkelson will transition to a new role at TRH working on a variety of special projects.
"We are honored that Sulbrena Day has agreed to assume this new leadership role," said Larry McCulley, president and chief executive officer of TRH. "She is an effective leader who has an outstanding track record of success, accountability and team focus. We also share our sincere gratitude to Dr. Mikkelson who has a celebrated and accomplished career at TRH grounded in his tireless commitment to our mission of service."
Day has served as vice-president of ancillary services at TRH since 2006. In this capacity, she provided administrative supervision to more than 15 hospital departments, while managing quality and safety standards, and enforcing hospital-wide policies and procedures. Day most recently oversaw the major expansion and renovation of TRH's Emergency Department, as well as the new, 30-bed Behavioral Health Center, which opened in January 2016.
As COO, Day will be the administrative leader of TRH, responsible for achieving business and quality goals.
"I am deeply committed to maintaining our focus and innovation at Touchette," said Day. "Our future at Touchette is very bright and I look forward to working with our dedicated team of professionals so that together, we can continue to transform healthcare and make a difference in the lives of those who need us the most."
###
About Touchette Regional Hospital: Touchette Regional Hospital has proudly served the Metro East communities of Alorton, Cahokia, Centreville, East St. Louis, and Washington Park, Ill. Touchette offers high-quality cardiopulmonary, laboratory, radiology, physical therapy, obstetrical services, 24-hour emergency department, behavior health, medical/surgical, intensive care, and surgical services all provided with renowned compassion and care from our staff and providers. For more information, visit www.touchette.org.